"The climate crisis is leading to greater international conflict, and stockpiling nuclear weapons redirects precious resources away from equitable climate actions, while increasing risk of a nuclear conflict."
PSR Leaders, Dr. Ira Helfand and Dr. Marjaneh Moini, "A Fossil Fuel Non-Proliferation Treaty Will Save Lives," in Common Dreams.
NOVEMBER 15, 2022
Dear Friends:
Like you, we at San Francisco Bay Physicians for Social Responsibility (SF Bay PSR) worry as we watch the world careen toward not one, but two, intertwined health crises—climate and nuclear disasters. The devastation of extreme droughts, heat, hurricanes, and flooding, and the horrors of the war in Ukraine, shelling of the Zaporizhzhia nuclear plant, and nuclear weapons threats have made our work even more urgent.
Together—we achieved a lot this past year as you can see in our 2022 Accomplishments Report!
But we need your support to keep up the momentum. Please GIVE HERE TODAY to help us reach our goal of $20,000, and your gift will be matched!
At SF Bay PSR, we are proud of our role educating and mobilizing health professionals to challenge policy makers to break dependence on fossil fuels, abolish nuclear weapons, and protect the health of all communities—here and throughout the planet.
Right now, we have our eyes on the United Nations Climate Conference (COP27) that is happening in Egypt through November 18. We are proud to have helped write the health-professional letter and launch the historic global campaign for a Fossil Fuel Non-Proliferation Treaty that is modeled on the United Nation's Treaty for the Non-Proliferation of Nuclear Weapons. The call for a treaty has been endorsed by 2 nations, 70 cities, 101 Nobel Laureates, 300 plus health institutions including the World Health Organization, nearly 2,000 health professionals, 1,800 organizations, 3,000 scientists and academics, faith groups representing 1.5 plus billion people, and 500,000 individuals! View the full list here and please sign!
On the national level, your gift will help SF Bay PSR continue to utilize our powerful health voices to counter the fossil fuel industry's enormous influence over the U.S. Congress. Although we and coalition partners celebrated a recent victory—stopping Senator Manchin's "Dirty Deal"—Senate Majority Leader Schumer has just promised Manchin that he would work to resuscitate this nefarious scheme to streamline more fossil projects before the end of the year. So, we'll need all hands on deck to permanently halt this immanent threat to community and climate health!
All of this organizing requires funding. We need your help.
Please DONATE HERE using our secure online system.
Or, if you prefer to mail your contribution to us, please send a check to:
SF Bay PSR, 548 Market Street, #90725, San Francisco, CA 94104.
Any amount that you donate will be much appreciated and used well!
If you find it more cost effective to donate stock, please reach out to our Executive Director Marj Plumb to arrange for that transfer at director@sfbaypsr.org.
We hope you'll join SF Bay PSR and our network of more than 3,000 thoughtful, committed health advocates in the greater Bay Area in achieving more successes in 2023!
In peace and with immense gratitude for all you can give,
Robert M. Gould, MD
President, San Francisco Bay PSR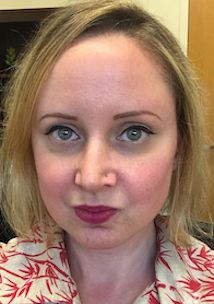 Tova Fuller, MD, PhD
Vice President, San Francisco Bay PSR