Robert M. Gould, MD, Board President
Pathologist, Kaiser Hospital, San Jose, 1981-2012 (retired)
Adjunct Assistant Professor, Program on Reproductive Health and the Environment (PRHE), Department of Obstetrics, Gynecology and Reproductive Sciences at the University of California, San Francisco (UCSF), School of Medicine, 2012–present
Board Member, PSR National, 1993–present
President, National PSR, 2003 and 2014
Member, Board of Directors, International Physicians for the Prevention of Nuclear War (IPPNW), 2012–2014, 2017–present
Co-Vice President, International Physicians for the Prevention of Nuclear War (IPPNW), 2018–present
Chairperson, Peace Caucus in affiliation with the American Public Health Association (APHA)
Member, Santa Clara County Medical Association (SCCMA), and House of Delegates, California Medical Association (CMA)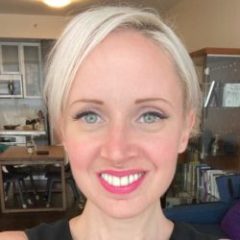 Tova Fuller, MD, PhD, Board Vice President, Chair of Nuclear Weapons Abolition Committee
Assistant Clinical Professor, Department of Psychiatry, University of California, San Francisco, 2018-present
National Board Member and Campaign Against Nuclear Weapons Co-Chair, 2020–present
Deputy International Council, International Physicians for the Prevention of Nuclear War, 2021–present
Nuclear Task Force Member, Washington State Physicians for Social Responsibility,  2016-2018
Member, American Psychiatric Association, 2018-present
Member, Northern California Psychiatric Association, 2018–present
Member, American Public Health Association, 2019–present
Member, Society of Clinical and Experimental Hypnosis, 2020-present
I most value PSR's emphasis, education, and advocacy on the two greatest existential crises we face today: climate change and nuclear proliferation.
Sarah Janssen, MD, PhD, MPH, Secretary
Senior Physician, Kaiser Permanente, Occupational Medicine Department, San Francisco, 2013-current
Assistant Clinical Professor at UCSF School of Medicine, Division of Occupational and Environmental Medicine, 2006-current
Senior Scientist, Natural Resources Defense Council (NRDC) 2006-2013
I most value PSR's emphasis, education, and advocacy on the two greatest existential crises we face today: climate change and nuclear proliferation.
text for space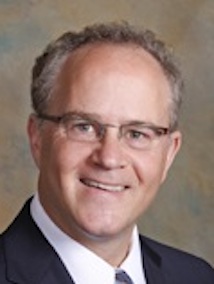 Michael D. Geschwind, MD, PhD, Treasurer
Professor of Neurology and holds the Michael J. Homer Chair in Neurology at the University of California, San Francisco (UCSF) Memory and Aging Center (MAC)

Board Member, SF Bay PSR, 2001-present

Board Member, New York City PSR, 1992–1996

Deputy Representative to the United Nations, International Physicians for the Prevention of Nuclear War (IPPNW), 1992–1995
text for space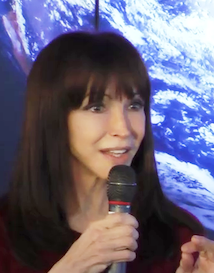 Janice L. Kirsch, MD, MPH
Medical Oncologist and Hematologist, 1983–2016 (retired)
Public Health Investigator with the University of California, Berkeley School of Public Health, 1999–2004
Former President New York City Physicians for Social Responsibility
Speakers Bureau Coordinator, 350 Bay Area, 2017–present
Public Health Consultant, No Coal in Oakland, 2016–2017
Presenter and Mentor, Climate Reality Project, 2015–present
Rohini Haar, MD, MPH
Adjunct Professor, Division of Epidemiology and Biostatistics, School of Public Health, University of California, Berkeley, 2020–present
Research Fellow, Human Rights Center, UC Berkeley, 2014–present
Pool Physician, Department of Emergency Medicine, Kaiser Medical Center, Oakland, CA, 2014–present
Medical Advisor, Physicians for Human Rights, 2014–present
text for space
Michael J. Martin, MD, MPH, MBA
Associate Clinical Professor in the Department of Epidemiology & Biostatistics, University of California, San Francisco (UCSF)
Member, Board of Directors, National PSR, 2019–present
President, PSR National, January 2022–present
Co-chair, National PSR Environment & Health Committee, 2018–present
Treasurer, PSR National, 2019–2020
Chair, PSR National Finance Committee, 2019–2020
Chair, PSR National Fundraising & Development Committee, 2019–2021
Founder & President of Physicians Against Red Meat (PhARM), 2017–present
text for space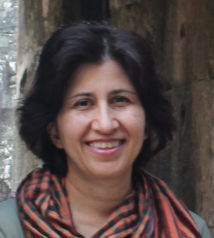 Marjaneh Moini, MD
Chair, Radiation Oncology John Muir Health, Concord Campus, 2004–2008
Chair, Radiation Oncology John Muir Health, Walnut Creek Campus, 2008–2019
 Staff Physician, John Muir Health, 2000–present
 Member PSR, 1994–present
 Member Sierra Club, 1991–present
 Member American Society for Radiation Oncology, 1994-present
 Member Johns Hopkins Medical & Surgical Association, 1998-present
 Member American Public Health Association, 2021- present
 Climate for Health Ambassador, ecoAmerica, 2021- present
text for space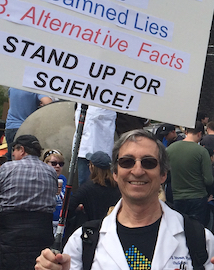 Tom Newman, MD, MPH
Professor Emeritus of Epidemiology & Biostatistics and Pediatrics at the University of California, San Francisco (UCSF) School of Medicine
Chief of the Division of Clinical Epidemiology, UCSF, 1997–2016
Member, PSR National Board of Directors, 2005–2014
Founder, UCSF Academic Senate Sustainability Committee
Member, UCSF Chancellor's Advisory Committee on Sustainability
Founding Chair and Member SF Bay PSR Environmental Health Committee
Member, Green Team, Unitarian Universalists of San Mateo
SF Bay PSR provides scientific and emotional support for my activism around climate change and nuclear weapons while always providing me encouragement and inspiration to do more.
Jeffrey Ritterman, MD
Chief of Cardiology at Kaiser Richmond, 1981–2010 (retired)
Richmond (California) Human Rights Commission, 2022–present
Bay Area Air Quality Management District Community Advisor Council, 2022–present
Associate Professor, Touro University Joint MPH/PA Program, 2013–2016
Physician, Adult Primary Care, Lifelong San Pablo, 2016–2019
Member, Board of Supervisors, Public and Environmental Health Advisory Board to the Contra Costa, 1990–2010
Co-founder, The Committee for Health Rights in Central America, The Salvadoran Medical Relief Fund, and the Southern Africa Medical Aid Fund
City Council of Richmond, 2008-2012, proposed first municipal soda tax in the United States
We must solve the worrisome problems of climate change, extreme wealth and income inequality, environmental devastation, gun violence, epidemics in obesity and diabetes, and the threat of nuclear annihilation.  It's an honor and a duty to be a part of the solution.  I have been a PSR member since 1980.  Join us, we welcome you and we very much need your help.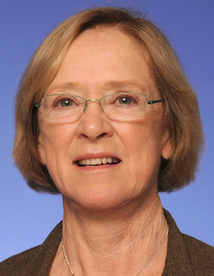 Mary L. Williams, MD
Professor of Dermatology and Pediatrics, University of California San Francisco, 1980–2006 (retired)
Clinical Professor of Dermatology and Pediatrics, University of California San Francisco, 2006–present
Member, Environmental Committee, Physicians for Social Responsibility Bay Chapter, 2017–present
Co-chair American Academy of Dermatology, Expert Resource Group on Climate Change and Environmental Issues, 2017–2022
Representative of the American Academy of Dermatology to the Medical Societies Consortium on Climate and Health, 2018–2020
I believe that we have a unique opportunity as health professionals to use our expertise and leverage our voices in advocating for actions and policies that will both limit future greenhouse gas emissions and mitigate the harms to human health and the environment caused by global warming.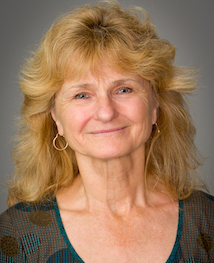 Patrice Sutton, MPH, Chair of Environmental Health Committee

More than 30 years of experience in occupational and environmental health research, industrial hygiene, public health practice, policy development, and community-based advocacy, in academic, governmental, and non-governmental organizations.

Scientific Collaborator, Program on Reproductive Health and the Environment, University of California, San Francisco (UCSF), 2019–present
Research Scientist, Program on Reproductive Health and the Environment, UCSF, 2007–2019
Chair, SF Bay PSR Environmental Health Committee, 2020–present
Co-Program Planner, Peace Caucus in affiliation with the American Public Health Association (APHA)
Member, APHA Occupational Health Section
Member, APHA Environmental Health Section
Research Scientist Public Health Institute, 1993–2006
Industrial Hygienist/Research Scientist California Department of Health Services, 1987-1993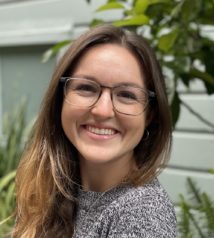 Lilah Blalock, Medical Student at UCSF
Current medical student at University of California, San Francisco School of Medicine
B.S. in Anthropology and Human Biology from Emory University, 2020, primarily focused on medical anthropology and the sociology of healthcare systems
As a medical student and PSR Intern, Lilah looks forward to improving her science and health communication skills to advocate for and defend environmental justice and its intersections with health equity.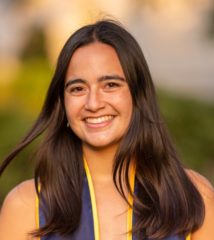 Sienna Marley, Medical Assistant
Current medical assistant at an Orthopaedic Surgeons office in Walnut Creek.
Recent graduate at the University of California, Berkeley where she received a BA in Public Health and minor in Forestry
Accepted into MPH program at University of California, Los Angeles
Two years of fellowship experience in translating local public health issues into sustainable and inclusive solutions for underserved and isolated communities
Sienna's interests include wildfire smoke exposure, health education, and access to clean water. She's especially interested in how these issues impact rural populations and using human centered design to effectively distribute resources.
Through this internship, she hopes to explore the interdisciplinary field of public health practitioners and physicians who are implementing environmental activism in their professional life.
Marj Plumb (she/they), Executive Director
A non-profit consultant and trainer who focuses on public policy advocacy, and organizational and leadership development
Founder of Plumbline Coaching and Consulting since 1998
In 2020, served as interim Executive Director of the national advocacy organization Breast Cancer Action and worked with the Black Futures Lab to create a new US-wide public policy training program for black advocates
For 16 years, served as Founder and Director of the Women's Foundation of California's Women's Policy Institute
Created and ran the UCSF Reach the Decision Makers, which trained over 100 scientists, community members, clinicians and public health professionals over six years to effectively promote science and health-based policies at the USEPA
Previously served as Administrator of the San Francisco Bay Physicians for Social Responsibility from 1999-2018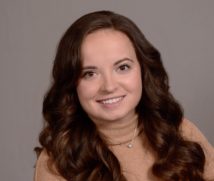 Giselle Bergmeier (she), Membership Associate
Associate, Plumbline Coaching and Consulting, 2021-present
Mobilization Director for the Nebraska State Democratic Party during the 2020 election cycle
Political Organizer during the 2018 and 2020 elections for a progressive congressional candidate
Graduate Assistant for the Midland's Sexual Health Research Collaborative at the University of Nebraska, Omaha
MPA in Public Administration with a focus on Public Policy and BS in Political Science with minors in Holocaust and Genocide Studies
Anlan "Annie" Cheney (she), Nuclear Weapons Abolition Organizer

Freelance writer and consultant providing program, communications, research, and mediation support
Nearly eight years of experience encompassing global public health, journalism, communications, international partnerships, and education
Most recently worked as a COVID-19 Corps Epidemiologist with the CDC Foundation at the Nebraska Department of Health and Human Services and as a community health reporter for Mission Local in San Francisco
Member of national PSR #DemandAccess campaign advisory committee
Communications chair and co-program planner of the Peace Caucus in affiliation with the American Public Health Association
MPH from the University of Nebraska Medical Center and MA from the University of Belgrade Regional Programme in Peace Studies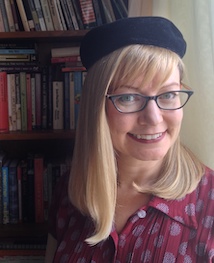 Julie Lindow (she), Director of Communications and Health Professional Engagement
Owner, Lindow Editorial Services, 2019–present
Associate Writer and Editor, Gestalt Graphics, 2019-present
Manager and Editor, University of California, San Francisco, School of Medicine, 2005-2019
MA in English Literature with an emphasis in Cultural and Feminist Theory, San Francisco State University
Certificate in Professional Editing, University of California, Berkeley Extension
More than 15 years of experience writing and editing in the following topic areas: environment, medicine, history, education, fundraising
I am honored to help SF Bay PSR amplify health professionals' voices, take concrete actions to shape policy, address environmental degradation, racial and economic injustice, nuclear weapons proliferation, and to educate the public and next generation of activists.
Equal Employment Opportunity
SF Bay PSR is committed to the principles of equal employment. We are committed to complying with all federal, state, and local laws providing equal employment opportunities, and all other employment laws and regulations. It is our intent to maintain a work environment that is free of harassment, discrimination, or retaliation based on an individual's race (including, but not limited to, hair texture and protective hairstyles such as braids, locks, and twists), color, religion, religious creed (including religious dress and grooming practices), national origin, ancestry, citizenship, physical or mental disability, medical condition (including cancer and genetic characteristics), genetic information, marital status, sex (including pregnancy, childbirth, lactation, or related medical conditions), gender (including gender identity and gender expression), age (40 years and over), sexual orientation, veteran and/or military status, protected medical leaves (requesting or approved for leave under the Family and Medical Leave Act or the California Family Rights Act), domestic violence victim status, political affiliation, or any other status protected by federal, state, or local laws. The organization is dedicated to the fulfillment of this policy in all aspects of employment, including but not limited to: recruiting, hiring, placement, transfer, training, promotion, rates of pay, and other compensation, termination; and with respect to all other terms, conditions, and privileges of employment. The organization will conduct a confidential, prompt, and thorough investigation of all allegations of discrimination, harassment, retaliation, or any violation of the Equal Employment Opportunity Policy. The organization will take appropriate corrective and remedial action, if and where warranted. The organization prohibits retaliation against any employees who provide information about, complain about, or assist in the investigation of any report of discrimination or violation of the Equal Employment Opportunity Policy.
We are all responsible for upholding this policy. You may discuss questions regarding equal employment opportunities with your managers or any other designated member of management.