"As health professionals we are on the frontlines working to ensure patient and community health. Now more than ever, we must use our knowledge and societal power to support community-led efforts and to counter the fossil-fuel industry's undue influence over our representatives." Dr. Robert M. Gould, board president, SF Bay PSR
NOVEMBER 29, 2022
Dear Friend:
As you probably heard, world leaders at the recent United Nation's climate conference, COP27, failed to adequately address our climate crisis despite the intergovernmental panel warning that we are reaching tipping points of no return. It is clear that we cannot depend on our leaders to solve this crisis. We must apply pressure.
Join us! Help San Francisco Bay Physicians for Social Responsibility mobilize health professionals to advance health- and equity-centered policies that will protect our communities and planet from climate and nuclear catastrophe. Our work spans from the international to the local, but we are particularly happy to share here our efforts and gains in California and the Bay Area this past year.
Together—we achieved a lot! Today, Giving Tuesday, please GIVE HERE to help us keep up the momentum. If we reach our goal of $20,000, your gift will be matched! 
With your investments and our health-activist community, we helped counter the fossil-fuel and nuclear industries' influence on our public policy, and actively supported frontline communities' efforts to secure health and environmental justice.
Some highlights include the following: 
Mobilized Bay Area health professionals in support of the VISIÓN coalition-led movement to pass a law creating 3,200-foot health-protective zones around oil wells. This law is the culmination of years of community-led struggle and a HUGE win for environmental justice!
Trained health professionals, in partnership with other PSR chapters, to demand a California climate action plan driven by health and equity and to support environmental justice voices at California Air Resources Board (CARB) scoping plan meetings. We also co-authored and supported multiple comment letters—read one of our comment letters here.
Partnered with environmental justice community groups in Richmond, Bayview Hunters Point, and Marin City to provide scientific and administrative support for their fight for the clean-up of toxic sites along the San Francisco Bay.
Educated the public and policy makers on the health and climate harms of "natural" gas appliances and the health benefits of electric homes. Increased awareness of the role of building electrification in fighting our climate emergency, and helped to pass regional building codes supporting an equitable switch to all electric.
Advocated against "false solutions" such as carbon capture and use of fossil-fuel produced hydrogen in home.
Worked closely with Fossil Free California and others to co-author and advance the proposed Fossil Fuel Divestment Act, laying groundwork to pass future policies.
Advocated for equitable access to electric-vehicle charging stations and rooftop solar.
Supported Environmental Health Committee members working on diverse projects, such as climate health and pollution reduction initiatives within their institutions and medical societies, and in training the next generation of health professional activists.
Strongly opposed the continued operation of the Diablo Canyon Nuclear Power Plant.
Co-hosted events on Hiroshima and Nagasaki days to commemorate the victims of the U.S. atomic bombing of Japan and protest nuclear weapons research and development at Lawrence Livermore Lab.
And so much more that you can read about in our 2022 Accomplishments Report!
YOU are KEY to our success. PLEASE INVEST HERE in a healthy, just, and sustainable future.
We can address our climate crisis and help move the world toward peace. Your gift will help us bring the unique power and knowledge of health professionals to the movement for climate action, environmental justice, and nuclear abolition.
Please DONATE HERE using our secure online system. 
Or, if you prefer to mail your contribution to us, please send a check to:
SF Bay PSR, 548 Market Street, #90725, San Francisco, CA 94104.
Any amount that you donate will be much appreciated and used well!
If you find it more cost effective to donate stock, please reach out to our Executive Director Marj Plumb to arrange for that transfer at director@sfbaypsr.org.
We hope you'll join SF Bay PSR and our network of more than 3,000 thoughtful, committed health advocates in the greater Bay Area in achieving more successes in 2023!
In peace and with immense gratitude for all you can give,
Robert M. Gould, MD
President, San Francisco Bay PSR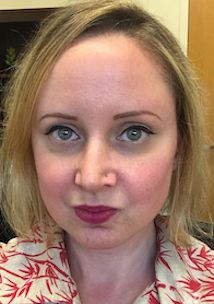 Tova Fuller, MD, PhD
Vice President, San Francisco Bay PSR