EVENTS
You're invited! Our 2021 events series focuses primarily on the connections between climate change, health and environmental injustice, and anti-militarism and nuclear abolition.
Events are open to everyone (not just health professionals).
Below please find PSR hosted events and other events of interest to members.
Please click the sign-up button above to receive our monthly events email.
A heartfelt THANK YOU to everyone who bought tickets, bid on auction items, and donated to our Annual Gala on Sept 22!
When Water and Health Care Systems Are War Targets—An Examination of the Syrian Conflict
With SF Bay PSR Former Intern Sarah Abdelrahman and Board Member Dr. Rohini Haar
Wednesday, November 3, 7:00pm PT / 10:00pm ET, online
Join us to learn more about how the climate crisis, and the targeting of water and health care systems intersect and compound negative health impacts as seen through an examination of the Syrian Conflict by SF Bay PSR Former Intern Sarah Abdelrahman.
Although protected by international law, Syria's health care system has been targeted and severely harmed by the ongoing conflict since 2011. The destruction of the health care infrastructure, constant threats against medical workers, lack of supplies, and the pressures of being in a war zone, have affected Syrian health professionals' ability to treat patients. Abdelrahman will share her project, The Idlib Case Study, that is designed to illustrate the narratives of healthcare workers from Idleb, Syria, through a story map.
Not only is the Syrian health system being targeted, but the water systems are being attacked too leading to severe negative environmental health impacts. The World Economic Forum has identified the water crises, along with weapons of mass destruction, failure to address climate change, and extreme weather events as some of the most serious threats to global health and security. The United Nations reported in 2018 that water played a significant role in conflicts in at least 45 countries. Abdelrahman will share her research which focuses on the effects targeting water systems and the lack of access to water has on environmental health and correlations with waterborne disease within Syria.
Sarah Adelrahman is a former SF Bay PSR intern and an MPH student studying Epidemiology and Biostatistics at the University of California Berkeley, School of Public Health. She is also an advisor to all the student chapters of California Physicians Alliance across California. Within public health, she is most interested in humanitarian health and infectious disease.
Dr. Rohini Haar is an SF Bay PSR board member and an emergency physician with expertise in health and human rights. Her work focuses on the protection of human rights in times of complex humanitarian crisis and conflict. She is particularly interested in the protection of health workers and health services. She is a research fellow at the Human Rights Center at UC Berkeley's School of Law and works clinically at Kaiser Medical Center in Oakland, California.


APHA's 2021 Annual Meeting
Creating the Healthiest Nation: Strengthening Social Connectedness
In-person attendees will participate at the Colorado Convention Center in Denver. Virtual attendees will participate online from anywhere globally (at home, from the office, or even on the beach).
The American Public Health Association's symposium this year places community engagement at its core with sessions on food systems, wildfire and air pollution, sustainable healthcare, and medical and community education. APHA hopes every participant will leave the symposium with a concrete plan to make health more equitable for communities made vulnerable to climate change due to racism and poverty.
READ MORE.

Movie night!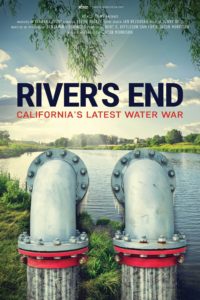 River's End: California's Latest Water War
Do you know where your water comes from?
River's End reveals California's complex struggle over who gets fresh water, and how moneyed interests game the system. Constant battling over uncertain water supplies heralds an impending crisis—not just in California, but around the world.
In the Dark of the Valley
A film featuring PSR-LA's Dr. Bob Dodge and Denise Duffield!
In the Dark of the Valley is the first feature film to focus on the Santa Susana Field Laboratory, a former nuclear and rocket-engine testing site near Los Angeles. The film is an exploration into the site's long history of cover-ups and negligence by site owners Boeing, NASA, and the Department of Energy. It also tells the harrowing story of how a community of mothers have dealt with the struggles of childhood cancer and their new found life of environmental advocacy.
Dark Circle
An award-winning, anti-nuclear film by SF Bay PSR member Judy Irving, and Christopher Beaver and Ruth Landy
For every ticket purchased, $2 will be donated to Physicians for Social Responsibility! (Thank you Judy!)
It's been 75 years since the start of the Atomic Age, with the U.S. nuclear bombing of Hiroshima and Nagasaki killing hundreds of thousands of civilians, but its trail of destruction has never ended.
Dark Circle covers both the period's beginnings and its aftermath, providing a scientific primer on the catastrophic power of nuclear energy while also relating tragic human stories detailing the devastating toll radioactive toxicity has taken on people and livestock—focusing in large part on Rocky Flats, Colorado, whose plutonium processing facility infamously contaminated the surrounding area.
Documentary Grand Prize winner at Sundance, Academy shortlisted for Best Documentary, and Emmy winner, Dark Circle is no less potent today than it was 40 years ago. The new 2K HD Restoration done at FotoKem was assisted by AMPAS and supervised by co-director Judy Irving.
"Dark Circle is one of the most horrifying films I've seen, and also sometimes one of the funniest (if you can laugh at the same things in real life that you found amusing in Dr. Strangelove). Using powers granted by the Freedom of Information Act, and sleuthing that turned up government film the government didn't even know it had, the producers of this film have created a mosaic of the Atomic Age. It is a tribute to the power of the material, and to the relentless digging of the filmmakers, that the movie is completely riveting. Four Stars!" – Roger Ebert, Chicago Sun-Times

A special Racial Equity Reading Group Discussion
Next meeting will be on Wednesday, November 17, 2021
7:45 – 9:00 pm PT, online
To join the discussion, please email Tara@sfbaypsr.org. All are welcome (not just health professionals).
Join our almost-monthly informal reading and discussion group to learn more about issues of structural racism and inequity, particularly as they negatively impact public health and medicine.
text for space
SF Bay PSR Committee Meetings
Environmental Health Committee
NEXT meetings will be Wednesdays, October 20, and December 15 at 7:00 pm, via Zoom.
Meetings are held on Wednesdays, every other month on Feb 17, April 21, June 16, Aug 18, Oct 20, Dec 15
EHC members continue to work energetically during the pandemic on wide-ranging collaborative efforts to engage health professional students and institutions to address the unceasing threats of our climate to our health. READ MORE.
Divestment/Investment Task Force
Next meeting will be Mondays, October 25, and December TBA 2021
6:00pm, via Zoom
Meeting are held on the fourth Mondays in June, Aug, Oct, Dec
Meeting ID: 864 2653 3538
Passcode: 410416
SF Bay PSR has joined forces with other NGOs and institutions to support a broad movement pushing for individual and institutional divestment from the fossil-fuel industry and investment in the alternative energy sector. READ MORE.
Nuclear Weapons Abolition Committee
Next meeting will be Thursday, November 11, 2021
7:00 pm PT, via Zoom
Meetings are held on Thursdays, every other month in January, March, May, July, September, November.
NWAC is composed of health professionals and others working locally to influence public awareness, civic engagement, and national policy to build a nuclear weapons free world. Toward the latter, we frame our work through our Back from the Brink campaign and its policy platforms. READ MORE.
To join a committee please email tara@sfbaypsr.org