EVENTS
You're invited! Our events are open to everyone (not just physicians).
Below please find more details about live and archived events, as well as a calendar.
Racial Equity Reading Group
Wednesday, November 18, 7:00 pm PT, online
To join please email info@sfbaypsr.org.  Non-physicians are welcome!
You're invited! SF Bay PSR has launching an informal reading and discussion group to learn more about issues of racial equity, particularly as they relate to the fields of public health and medicine. We read a different book every 4-6 weeks, followed by a 90-minute discussion on Zoom. This online, drop-in group is open to anyone (not just physicians) seeking to deepen their personal understanding of issues related to systemic racism and strengthen their commitment toward creating a more just, equitable, and healthy world.
At the November meeting we will discuss a collection of articles that will be emailed to the group.
The conversations will be co-facilitated by SF Bay PSR Board Member Dr. Sarah Coates and Executive Director Randall Miller.
Books for future discussions include:
Please consider purchasing books from your local bookstore to help protect creative diversity, or via Bookshop.org which gives a percentage of every sale back to independent bookstores. Some books are available directly from the publisher.
UCSF Osher Mini Med School for the Public: The Health Emergency of Our Climate Crisis (Part 2)
Tuesdays, October 20 – December 8, 2020, 7:00 – 8:30 pm PT, online
Register Here
PSR Members Drs. Katherine Gundling, Robin Cooper, and more are back with part two of their wildly popular mini-med school course that will examine the effects of global warming on individual patient health. Part two will shift the lens to a broader public health perspective, toward community, institutional and population health. READ MORE . . .
text for space
text for space
American Public Health Association (APHA) Annual Meeting and Expo
 Saturday – Wednesday, October 24 – 28, 2020, online
Register Here
Several PSR Members will be presenting, including 
Dr. Tova Fuller
and
Dr. Bob Gould
. There will also be a session organized by EHC member Annemarie Charlesworth, and co-hosted by National PSR Board member Dr. Natasha DeJarnett, 
70 Years after Nuclear Bomb Testing: How Radioactive Waste Still Plagues a San Francisco Community and Threatens Public Health
. This year's theme is "Creating the Healthiest Nation: Preventing Violence." SF Bay PSR members, including
Patrice Sutton
, have helped to put the relationship between peace and public health at the forefront through their leadership of the
Peace Caucus
in affiliation with APHA, including sessions this year on the health consequences of
structural violence, and its relationship to racism, social injustice, and war
, the wars in 
Yemen and Syria
, and the 
Democratic Republic of the Congo
. Non-attendees can view the schedule.
READ MORE . . .
APHA Virtual Health Activist Dinner
Sunday, October 25, 2020, 5:00 pm PT / 8:00 pm ET, online
Register Here
Join SF Bay PSR Members for this special dinner with an awards ceremony and keynote speaker Rev. Dr. William J. Barber II, President of Repairers of the Breach, Co-chair of the Poor People's Campaign: A National Call for Moral Revival. Award Recipients: Paul Cornely Award—Mary Bassett; Edward Barsky Award—Stella Nyanzi; Paul Wellstone Award—Alexandria Ocasio-Cortez; AMSA Paul Ambrose Outstanding Student Activist Award—Martha Renn.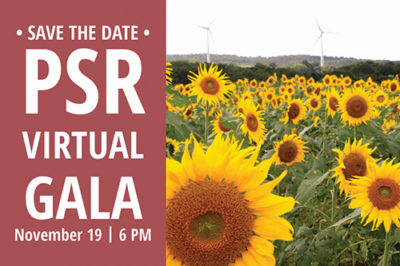 PSR National's Virtual GALA

Thursday, November 19, 2020, 3:00 pm PT / 6:00 pm ET, online
Register Here
Physicians for Social Responsibility NATIONAL is hosting a Virtual Gala. The theme for this year's gala is The Way Forward. The goal is to bring you an interactive experience that celebrates PSR's accomplishments on the national and local levels and unveils a new vision for how we, as an organization of health professionals, meet the intersectional challenges of climate change, security, and racial equity in this extraordinary moment.
The program will include a host of special guests, performances, and messages from those at the forefront of this fight. Please visit the PSR National website for the most up-to-date information on the gala as it unfolds. We hope you will join us for a truly special evening.
One of the evening's highlights will be a video featuring SF Bay PSR leaders!
SF Bay PSR Committee Meetings
Environmental Health Committee
NEXT meeting will be on Wednesday, December 16, 7:00 pm, via Zoom.
EHC members continue to work energetically during the pandemic on wide-ranging collaborative efforts to engage health professional students and institutions to address the unceasing threats of our climate to our health.
Nuclear Weapons Abolition Committee
NEXT meeting will be on Thursday, November 12, 7:00 pm, via Zoom
Founded in June 2020, the NWAC is composed of health professionals and others working locally to influence public awareness, civic engagement, and national policy via California Members of Congress toward a nuclear weapons free world. Toward the latter, we endorse the Back from the Brink campaign and its policy platforms.
Read more about our committees on the EHC and NWAC pages.
Events Calendar