EVENTS
You're invited! Our 2021 events series focuses primarily on the connections between climate change, health inequities, systemic racism, and nuclear abolition.
Below please find events hosted by SF Bay PSR and other PSR chapters, as well as important events of interest to members. Please click the sign-up button above to receive our monthly events email. Events are open to everyone (not just health professionals).
SF Bay PSR's Annual Gala
You're invited! Help us reach our fundraising goal by joining us!
Wednesday, SEPTEMBER 22, 6:30 pm, ONLINE
Featuring Daniel Ellsberg, courageous Pentagon Papers whistleblower and anti-nuclear activist.
Read this recent NY Times article about him.
The evening will also include youth health-activist awards, a silent auction, and the ClimateMusic Project.
TICKETS
Early Bird: $100 and the chance to win a signed copy of Daniel Ellsberg's book, The Doomsday Machine.
After September 13: $120
Medical fellows, residents, and those who cannot afford $100: $20
Students and awardee families: FREE, but registration is required. Click Buy Tickets to register.
SILENT AUCTION
Sail on the Bay, dine at Chez Panisse, enjoy delicious wine, take a vacation in North Lake Tahoe for a week. These are just some of the items you can bid on at our silent auction! In September, look on this page and for the email with silent auction instructions.

DONATIONS
Would you like to make an additional donation?
Are you not able to attend but interested in helping with a gift?
Individuals who donate $500 or more to the Gala will be acknowledged during the event.
Please note that your donation is for the gala. Tickets and donations are tax-deductible. For questions please contact Tara@sfbaypsr.org.
AWARDS
We will be honoring three young health professionals for their outstanding activism/organizing efforts in one of PSR's core concerns: 1. Climate/Environment, 2. Anti-Nuclear, 3. Medical Racism/Health Equity.
ARRIVAL
Arrive between 6:30 – 7:00 pm to enjoy a fascinating music piece by the ClimateMusic Project, a cocktail or mocktail, chat with friends, and bid on silent auction items!
CLIMATE
generously donated by the ClimateMusic Project
Climate is an original music composition by Erik Ian Walker, in collaboration with The ClimateMusic Project. It tracks historical and projected variations in the climate system over 450 years, from 1800-2250.
Climate was made by identifying four key indicators and assigning each of these a musical analog:
– Carbon dioxide concentration is reflected in the tempo of the composition, with increasing amounts of CO2 accumulating in the atmosphere causing the tempo to speed up.
– Near Earth atmospheric temperature is represented by pitch, where a rise in temperature translates to detuning, increased dissonance, harmonic complexity and/or a simple rise in pitch.
– Earth energy balance (the balance between incoming energy from the sun and outgoing heat from the Earth) changes are audible as distortion, ring modulation (a wobbly metallic sound), volume, and a general "unhealthy" unevenness of the atmospheric tone. The greater the imbalance, the greater the distortion and loss of natural harmonics.
– Ocean pH is represented by compositional form. As the pH in the ocean drops (becomes more acidic), the compositional form degrades.
COCKTAIL & MOCKTAIL RECIPES
The Whistleblower Cocktail
It's courageous and bittersweet!
1 ounce gin or vodka
1 ounce amaro such as Bruto Americano by St. George, or Bitter by Bordiga
1 ounce Champaign or other bubbly
1 orange peel twist
Stir gin/vodka and amaro with ice.
Strain into a cocktail glass and top with bubbles!
Garnish with an orange peel twist.
text for spacing
text for spacing
The Whistleblower Mocktail
1 ounce orange juice
1 ounce lemon juice
1 ounce non-alcoholic bitters, find a list here
or substitute 1 teaspoon of ginger syrup or fresh ginger juice
1 teaspoon or to taste, agave syrup, or honey, but agave is better
1 ounce soda water
1 orange peel twist
Stir juices, agave, bitters or ginger, and ice.
Pour into a fancy glass (with or without ice) and top with soda water!
Garnish with an orange peel twist.

A special Racial Equity Reading Group Discussion

Maladies of Empire: How Colonialism, Slavery, and War Transformed Medicine, by Jim Downs

Hosted by SF Bay PSR
Thursday, Sept 30
7:45 – 9:00 pm PT, online
To join the discussion, please email Tara@sfbaypsr.org. All are welcome (not just health professionals).
Join our almost-monthly informal reading and discussion group to learn more about issues of structural racism and inequity, particularly as they negatively impact public health and medicine.
READ MORE about the book and Jim Downs.
text for spac

California Medical Association members-only event
Grassroots CMA President-Elect Candidate Forum on the Climate Crisis
Friday, Sept 17, 12:30 – 1:30 pm PT
REGISTER HERE
CMA members are invited to join this historic conversation with the CMA president-elect candidates as we discuss the emergent professional duty of the physicians of CMA to lead for urgent and equitable climate action across our great state.

Combating Racism in Healthcare: How to Connect with Communities in Trauma
With SF Bay PSR Board Member Dr. Jeff Ritterman
Hosted by Doctors for America
Monday, September 20, 5:00 pm PT/ 8:00 pm ET
REGISTER HERE
Jeff Ritterman, MD, suggests that doctors be required to train in combating medical racism in order to maintain licensure. He will share a brief presentation followed by a conversation with CEO of Sustain Equity, Kayla Hicks to connect on the impact of racism on marginalized communities.
Learn how you can begin to advocate for medical institutions and systems across the country and work to end health disparities through the implementation of Anti-Racism Curriculum.

New Educational Program for youth ages 14 – 22!
Teen Environmental Activism and Self Care: Finding Balance for the Journey
Hosted by Sierra Club-SF Bay, and co-sponsored by SF Bay Physicians for Social Responsibility and Climate Psychiatry Alliance
September 21 – November 30, 2021
Alternate Tuesdays, 6:00 – 7:30pm PT, on Zoom
REGISTER HERE
Now more than ever, teens have become increasingly aware of the threat posed to the future of our planet and all life on Earth. Today's young adults must face the reality of rising sea levels, species extinction, wildfires, floods, and global instability, which for many can lead to feelings of climate anxiety and overwhelm. In order to create lasting and sustainable change as youth environmental activists, it is essential to find tools that can support our well-being throughout these demanding times.
This series, developed by rising high school junior Ella Suring, is designed to give teens these tools through presentations by leaders in the environmental and wellness worlds so that we are rooted in a connection to nature, and an awareness of what we are trying to protect. Throughout the series, we aim to build a community that supports the work of teen activists now and going forward.

NorCal Symposium for Climate, Health, and Equity
Hosted by UCSF, UC Davis, and Stanford, with SF Bay PSR members included in programming
Friday, September 24, noon – 5:00 pm PT
REGISTER HERE
SF Bay PSR's NorCal Happy Hour, 5:00 – 6:00 PT
REGISTER HERE
The 2nd annual NorCal Symposium for Climate, Health, and Equity for health professionals and students concerned about the climate crisis and invested in climate justice. This is a collaborative event being planned by UCSF, UC Davis, and Stanford and will include a mix of virtual learning with an in-person networking event.
The symposium this year places community engagement at its core with sessions on food systems, wildfire and air pollution, and sustainable healthcare.

Eliminating the Existential Threat of Nuclear Weapons
Hosted by International Physicians for the Prevention of Nuclear War
Thursday, September 30,  8:00 am PT / 11:00 AM ET
REGISTER HERE
Nuclear war is not the future that must be, but we must act to protect humanity from this existential threat. Please join us for this conversation.
Feature speakers include the Rotary President Shekhar Mehta, Red Cross President Peter Maurer, and UN Under Secretary General Izumi Nakamitsu.The event is co-sponsored by the International Council of Nurses, the International Federation of Medical Students, the World Federation of Public Health Associations, and the World Medical Association.

APHA's 2021 Annual Meeting
Creating the Healthiest Nation: Strengthening Social Connectedness
In-person attendees will participate at the Colorado Convention Center in Denver. Virtual attendees will participate online from anywhere globally (at home, from the office, or even on the beach).
The American Public Health Association's symposium this year places community engagement at its core with sessions on food systems, wildfire and air pollution, sustainable healthcare, and medical and community education. APHA hopes every participant will leave the symposium with a concrete plan to make health more equitable for communities made vulnerable to climate change due to racism and poverty.
READ MORE.

Movie night!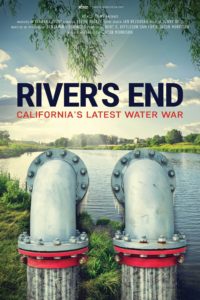 River's End: California's Latest Water War
Do you know where your water comes from?
River's End reveals California's complex struggle over who gets fresh water, and how moneyed interests game the system. Constant battling over uncertain water supplies heralds an impending crisis—not just in California, but around the world.
In the Dark of the Valley
A film featuring PSR-LA's Dr. Bob Dodge and Denise Duffield!
In the Dark of the Valley is the first feature film to focus on the Santa Susana Field Laboratory, a former nuclear and rocket-engine testing site near Los Angeles. The film is an exploration into the site's long history of cover-ups and negligence by site owners Boeing, NASA, and the Department of Energy. It also tells the harrowing story of how a community of mothers have dealt with the struggles of childhood cancer and their new found life of environmental advocacy.
Dark Circle
An award-winning, anti-nuclear film by SF Bay PSR member Judy Irving, and Christopher Beaver and Ruth Landy
For every ticket purchased, $2 will be donated to Physicians for Social Responsibility! (Thank you Judy!)
It's been 75 years since the start of the Atomic Age, with the U.S. nuclear bombing of Hiroshima and Nagasaki killing hundreds of thousands of civilians, but its trail of destruction has never ended.
Dark Circle covers both the period's beginnings and its aftermath, providing a scientific primer on the catastrophic power of nuclear energy while also relating tragic human stories detailing the devastating toll radioactive toxicity has taken on people and livestock—focusing in large part on Rocky Flats, Colorado, whose plutonium processing facility infamously contaminated the surrounding area.
Documentary Grand Prize winner at Sundance, Academy shortlisted for Best Documentary, and Emmy winner, Dark Circle is no less potent today than it was 40 years ago. The new 2K HD Restoration done at FotoKem was assisted by AMPAS and supervised by co-director Judy Irving.
"Dark Circle is one of the most horrifying films I've seen, and also sometimes one of the funniest (if you can laugh at the same things in real life that you found amusing in Dr. Strangelove). Using powers granted by the Freedom of Information Act, and sleuthing that turned up government film the government didn't even know it had, the producers of this film have created a mosaic of the Atomic Age. It is a tribute to the power of the material, and to the relentless digging of the filmmakers, that the movie is completely riveting. Four Stars!" – Roger Ebert, Chicago Sun-Times
SF Bay PSR Committee Meetings
Environmental Health Committee
NEXT meeting will be on Wednesday, October 20, 2021, 7:00 pm, via Zoom.
Meetings are held on Wednesdays, every other month on Feb 17, April 21, June 16, Aug 18, Oct 20, Dec 15
EHC members continue to work energetically during the pandemic on wide-ranging collaborative efforts to engage health professional students and institutions to address the unceasing threats of our climate to our health. READ MORE.
Divestment/Investment Task Force
Next meeting will be on Monday, October 25, 2021
6:00pm, via Zoom
Meeting are held on the fourth Mondays in June, Aug, Oct, Dec
Meeting ID: 864 2653 3538
Passcode: 410416
SF Bay PSR has joined forces with other NGOs and institutions to support a broad movement pushing for individual and institutional divestment from the fossil-fuel industry and investment in the alternative energy sector. READ MORE.
Nuclear Weapons Abolition Committee
Next meetings will be TBA in Oct and Nov 11.
7:00 pm PT, via Zoom
Meetings are held on Thursdays, every other month in January, March, May, July, September, November.
NWAC is composed of health professionals and others working locally to influence public awareness, civic engagement, and national policy to build a nuclear weapons free world. Toward the latter, we frame our work through our Back from the Brink campaign and its policy platforms. READ MORE.
To join a committee please email tara@sfbaypsr.org