EVENTS
You're invited! Our 2021 events series focuses primarily on the connections between climate change, health inequities, systemic racism, and nuclear abolition.
Below please find events hosted by SF Bay PSR and other PSR chapters, as well as important events of interest to members. Please click the sign-up button above to receive our monthly events email. Events are open to everyone (not just health professionals).
SCROLL down for the calendar view!
SAVE the DATE: SEPTEMBER 22: SF Bay PSR's Annual Gala with special guest Daniel Ellsberg!
Book launch: Inflamed: Deep Medicine and the Anatomy of Injustice
by Dr. Marya Rupa of UCSF and Raj Patel
Hosted by City Lights Bookstore in conjunction with Association of Ramaytush Ohlone, Do No Harm Coalition, Health Justice Commons, and San Francisco Bay Physicians for Social Responsibility
Tuesday, August 3, 2021, 6:00 pm PT / 9:00 pm ET, online
REGISTER HERE
With a special Racial Equity Reading Group Discussion of Inflamed led by Dr. Rupa Marya
Hosted by SF Bay PSR
Wednesday, August 25, 2021, 7:45 – 9:00 pm PT, online
To join the discussion, please email Tara@sfbaypsr.org
More details about our monthly reading group below.

The coronavirus pandemic and the shocking racial disparities. The surge in inflammatory illnesses such as gastrointestinal disorders and asthma. Mass uprisings around the world in response to systemic racism and violence. Climate refugees. Our bodies, societies, and planet are inflamed.

Boldly original, Inflamed takes us on a medical tour through the human body: our digestive, endocrine, circulatory, respiratory, reproductive, immune, and nervous systems. Unlike a traditional anatomy book, this groundbreaking book illuminates the hidden relationships between our biological systems and the profound injustices of our political and economic systems. Inflammation is connected to the food that we eat, to the air that we breathe, and to the diversity of microbes living inside us, which regulate everything from our brain development to our immune system. It's connected to the number of traumatic events we experienced as children and to the trauma endured by our ancestors. It's connected not only to access to health care but to the very models of health that physicians practice.

Renowned political economist and New York Times bestselling author of The Value of Nothing, Raj Patel teams up with UCSF physician Rupa Marya to offer a radical new cure: the deep medicine of decolonization. Decolonization is to heal what has been divided, reestablishing our relationship to the earth and to each other. Combining the latest scientific research and scholarship on globalization, the stories of Marya's work with patients in marginalized communities, activist passion, and the wisdom of indigenous groups, Inflamed points the way toward a deep medicine that has the potential to heal not only our bodies but the world.

Dr. Rupa Marya is a physician, activist, mother, and composer. She is an Associate Professor of Medicine at the University of California, San Francisco, where she practices and teaches Internal Medicine. Her research examines the health impacts of social systems, from agriculture to policing. She is a co-founder of the Do No Harm Coalition, a collective of health workers committed to addressing disease through structural change. She is the composer and frontwoman for the band Rupa & the April Fishes whose music was described by legend Gil Scott Heron as "Liberation Music."

Raj Patel is a Research Professor at the University of Texas at Austin's Lyndon B Johnson School of Public Affairs, a professor in the University's department of nutrition, and a Research Associate at Rhodes University, South Africa. He is the author of Stuffed and Starved, the New York Times bestselling The Value of Nothing, and co-author of A History of the World in Seven Cheap Things. A James Beard Leadership Award winner, he is completing a film on the global food system, and is a leading thinker and organizer around the Green New Deal. He serves on the International Panel of Experts on Sustainable Food Systems, and has advised governments on causes and solutions to crises of sustainability worldwide.

Racial Equity Reading Group
Join us August 25 for a special discussion of Inflamed: Deep Medicine and the Anatomy of Injustice led by Dr. Rupa Marya
Next discussions on Wednesday, August 25; Thursday, September 30; and Wednesday, November 17
NEW TIME: 7:45 – 8:45 pm PT, online
To join please email tara@sfbaypsr.org.
All are welcome (not just health professionals).
You're invited! SF Bay PSR has launched an informal reading and discussion group to learn more about issues of structural racism and inequity, particularly as they negatively impact public health and medicine.
READ MORE.


Shine a Light, Stop the Hate, Lower the Heat
Nuclear Weapons and Climate Change
Events to commemorate the victims of the nuclear bombings of Hiroshima and Nagasaki and to abolish nuclear weapons
Hosted by Tri-Valley CAREs
Featuring speakers and musicians. Hybrid event – some virtual and a small presence at the Livermore Nuclear Weapons Lab in the SF Bay area. Virtual rally with Daniel Ellsberg, Nobu Hanaoka, Nell Myhand, Tsukuru Fors, John Burroughs, Marylia Kelley, Marshallese climate activists and more! Music by Betsy Rose and Benjamin Mertz.

More info coming soon at trivalleycares.org and wslfweb.org.
CO-SPONSORS
San Francisco Bay Physicians for Social Responsibility, Asian Americans for Peace & Justice, California Poor People's Campaign Bay Area, East Bay Peace Action, East Timor Religious Outreach, Ecumenical Peace Institute, Livermore Conversion Project, Niebyl-Proctor Library, No Nukes Action, No. Calif. Communist Party, No. California Pax Christi, No. California People's World/Mundo Popular, Peace and Freedom Party of California, Tri-Valley CAREs, War Resisters League-West, Western States Legal Foundation, and the Women's International League for Peace & Freedom


Also, visit PSR National's Events page for more commemorative events across the country. 
SAVE THE DATES!
SF Bay PSR Annual Gala
Wednesday, September 22, 2021!
Tickets on sale in August!
With Daniel Ellsberg, youth health-activist awards, a silent auction, and the ClimateMusic Project!
* * *
NorCal Symposium for Climate, Health, and Equity
Hosted by UCSF, UC Davis, and Stanford, with SF Bay PSR members included in programming
Friday, September 24, 2021, noon – 7:00 pm PT
The NorCal symposium is designed by and for health professionals and students concerned about the climate crisis and invested in climate justice. This is a collaborative event being planned by UCSF, UC Davis, and Stanford and will include a mix of virtual learning with an in-person networking event. Links to more info coming soon.
* * *
APHA's 2021 Annual Meeting
Creating the Healthiest Nation: Strengthening Social Connectedness
In-person attendees will participate at the Colorado Convention Center in Denver. Virtual attendees will participate online from anywhere globally (at home, from the office, or even on the beach).

The American Public Health Association's symposium this year places community engagement at its core with sessions on food systems, wildfire and air pollution, sustainable healthcare, and medical and community education. APHA hopes every participant will leave the symposium with a concrete plan to make health more equitable for communities made vulnerable to climate change due to racism and poverty.
READ MORE.

Movie night!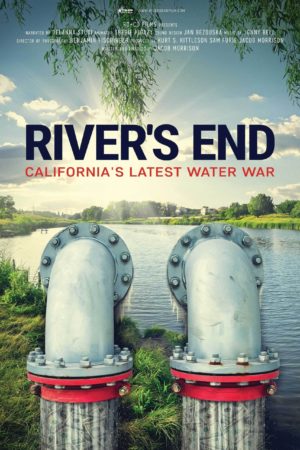 River's End: California's Latest Water War
Do you know where your water comes from?
River's End reveals California's complex struggle over who gets fresh water, and how moneyed interests game the system. Constant battling over uncertain water supplies heralds an impending crisis—not just in California, but around the world.
text for space
In the Dark of the Valley
A film featuring PSR-LA's Dr. Bob Dodge and Denise Duffield!
SCREENINGS: August 5 & August 20 – 22, 2021
In the Dark of the Valley is the first feature film to focus on the Santa Susana Field Laboratory, a former nuclear and rocket-engine testing site near Los Angeles. The film is an in-depth exploration into the site's long history of cover-ups and negligence by site owners Boeing, NASA, and the Department of Energy. It also tells the harrowing story of how a community of mothers, led by Melissa Bumstead, have dealt with the struggles of childhood cancer and their new found life of environmental advocacy.
text for space
text for space
Dark Circle
An award-winning, anti-nuclear film by SF Bay PSR member Judy Irving, and Christopher Beaver and Ruth Landy
For every ticket purchased, $2 will be donated to Physicians for Social Responsibility! (Thank you Judy!)
It's been 75 years since the start of the Atomic Age, with the U.S. nuclear bombing of Hiroshima and Nagasaki killing hundreds of thousands of civilians, but its trail of destruction has never ended.
Dark Circle covers both the period's beginnings and its aftermath, providing a scientific primer on the catastrophic power of nuclear energy while also relating tragic human stories detailing the devastating toll radioactive toxicity has taken on people and livestock—focusing in large part on Rocky Flats, Colorado, whose plutonium processing facility infamously contaminated the surrounding area.
Documentary Grand Prize winner at Sundance, Academy shortlisted for Best Documentary, and Emmy winner, Dark Circle is no less potent today than it was 40 years ago. The new 2K HD Restoration done at FotoKem was assisted by AMPAS and supervised by co-director Judy Irving.
"Dark Circle is one of the most horrifying films I've seen, and also sometimes one of the funniest (if you can laugh at the same things in real life that you found amusing in Dr. Strangelove). Using powers granted by the Freedom of Information Act, and sleuthing that turned up government film the government didn't even know it had, the producers of this film have created a mosaic of the Atomic Age. It is a tribute to the power of the material, and to the relentless digging of the filmmakers, that the movie is completely riveting. Four Stars!" – Roger Ebert, Chicago Sun-Times
"You owe it to yourself to see this chilling documentary. A much-needed warning sign on a very dangerous road. Rated: A." – People Magazine
SF Bay PSR Committee Meetings
Environmental Health Committee
NEXT meeting will be on Wednesday, August 18, 2021, 7:00 pm, via Zoom.
Meetings are held on Wednesdays, every other month on Feb 17, April 21, June 16, Aug 18, Oct 20, Dec 15
EHC members continue to work energetically during the pandemic on wide-ranging collaborative efforts to engage health professional students and institutions to address the unceasing threats of our climate to our health. READ MORE.
Divestment/Investment Task Force
Next meeting will be on Monday, August 23, 2021
6:00pm, via Zoom
Meeting are held on the fourth Mondays in June, Aug, Oct, Dec
Meeting ID: 864 2653 3538
Passcode: 410416
SF Bay PSR has joined forces with other NGOs and institutions to support a broad movement pushing for individual and institutional divestment from the fossil-fuel industry and investment in the alternative energy sector. READ MORE.
Nuclear Weapons Abolition Committee
CANCELLED: The Thursday, July 15 meeting has been cancelled to make time for everyone's summer vacations.
Meetings are held on Thursdays, every other month. Next meetings will be Sept 9 and Nov 11.
NWAC is composed of health professionals and others working locally to influence public awareness, civic engagement, and national policy to build a nuclear weapons free world. Toward the latter, we frame our work through our Back from the Brink campaign and its policy platforms. READ MORE.
To join a committee please email tara@sfbaypsr.org